On Campus Program
How to Hear Your Inner Self
A Proprioceptive Writing Immersion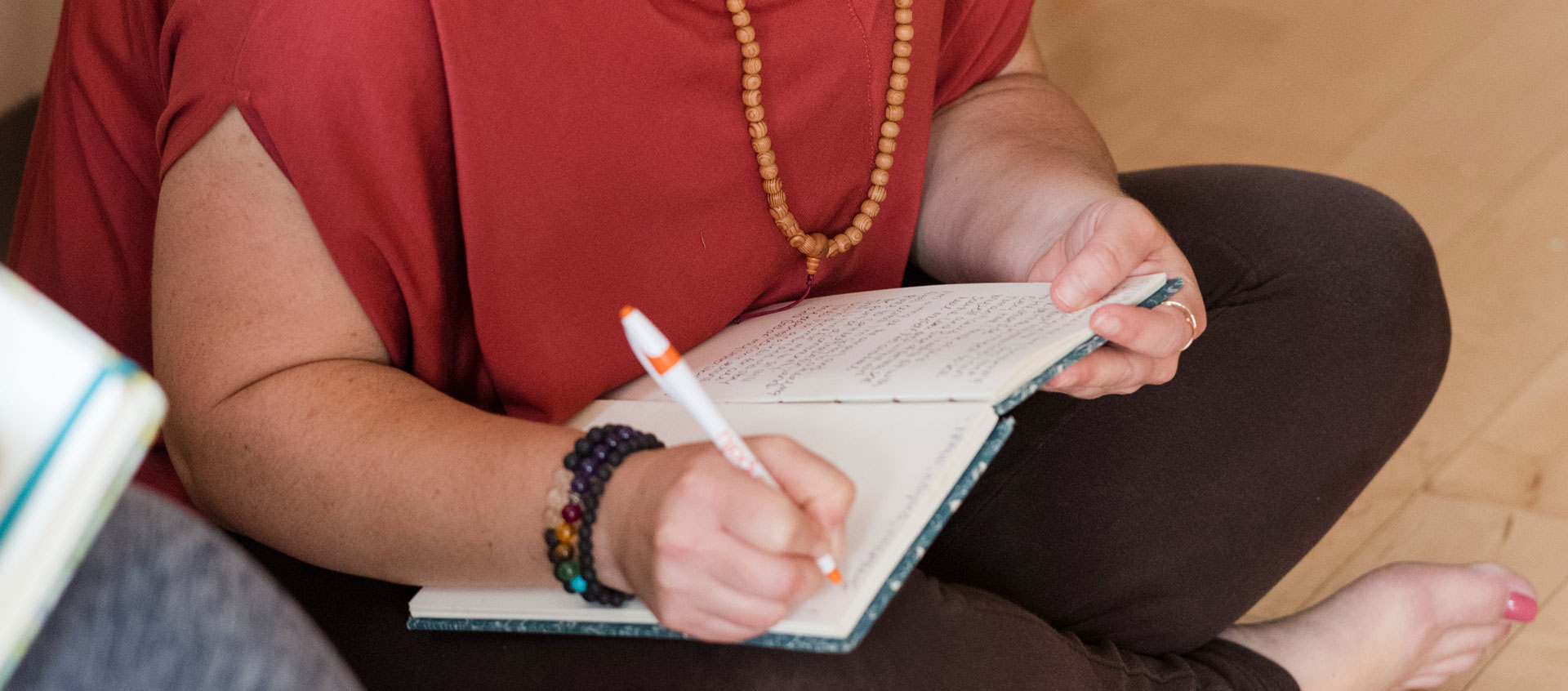 A DIFFERENT KIND OF WRITING RETREAT
What does it mean to really hear yourself? Unlike ordinary hearing, it's like entering a world where you know yourself differently than you did before. Following the three simple rules of Proprioceptive Writing® (PW) opens a gate to this blissful zone. Linda Trichter Metcalf, originator of PW, has theorized the mind's proprioceptive sense and pioneered writing as a way to expand consciousness through inner hearing.
Through PW, you learn to
Focus your attention
Hear your inner thoughts as a voice
Engage your mind's hidden proprioception sense—its capacity to sense itself.
Practiced regularly in 25-minute sessions, this writing method unburdens your mind, liberates your creative energies, and connects you to your spiritual self. The more you immerse yourself in this practice, the further you travel from limiting self-judgments, and the greater your confidence to trust yourself. PW is a potent meditational tool that can be used for therapeutic and creative purposes.
Return home feeling more reconnected to your authentic voice through this approach to process writing.
NOTE This program is suitable for everyone, no prior writing experience required. Recommended reading: Linda Trichter Metcalf and Tobin Simon, Writing the Mind Alive: The Proprioceptive Method for Finding Your Authentic Voice.
---
"Proprioceptive Writing helped me forge the connections between my intellect, my heart, and my pen that eventually became Women's Bodies, Women's Wisdom, a work that I couldn't have dreamed possible when I started Proprioceptive Writing." — Christiane Northrup, MD
---
Included in Your Stay
| | | |
| --- | --- | --- |
| Daily Yoga Classes | 3 All-Natural Meals | Access to the Kripalu Grounds |
---
---
Presenter(s)
May 14–19, 2023
October 22–27, 2023
Linda Trichter Metcalf, PhD, author and teacher, created the practice of Proprioceptive Writing® in the mid-1970s and is coauthor of Writing the Mind Alive.
Full Bio and Programs
May 14–19, 2023
October 22–27, 2023
Ann Mullen is a faculty member of the Proprioceptive Writing (PW) Center and has been teaching PW workshops since 2009.
Full Bio and Programs