Online Program
There are no upcoming dates for this program.
PRANAYAMA, MUDRA, AND SUBTLE ANATOMY APPLIED IN YOGA THERAPY
800-Hour Professional Yoga Therapist Program, Module 7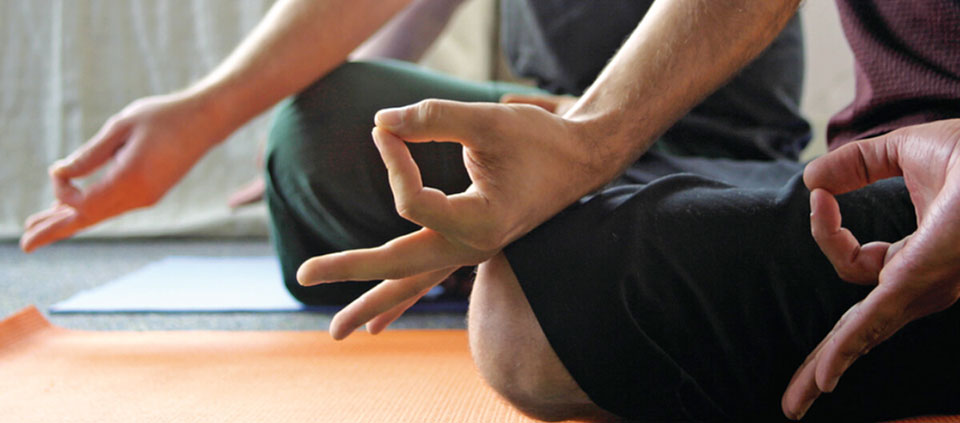 COMPLETE YOUR TRAINING, ONLINE
For yoga therapists of all traditions as well as medical professionals and holistic therapists with a solid yoga practice.
This module takes its starting point from the introduction to pranayama and subtle anatomy laid out in Foundations of Yoga Therapy Parts 1 and 2 and explores pranayama and the realm of subtle anatomy with more depth and breadth. You learn to navigate the nadis, chakras, and prana vayus of the body, as well as how to incorporate mudras in your yoga therapy consults.
Additionally, you are instructed in an advanced pranayama practice as it relates to the work of a yoga therapist. Course content is woven between didactic instruction and experiential practice so that you come away with a strong understanding in body and mind of the inner workings of pranayama, mudra, and subtle anatomy and how to work with each to assist with correcting imbalances at all levels of the koshas.
Through live instruction and guided practice, you
Understand the subtle anatomy of the body including but not limited to: chakras, nadis, prana vayus
Discern when and how to incorporate mudra into yoga therapy
Describe the history and evolution of practice of pranayama
Safely and effectively guide pranayama for yoga therapy clients.
Prerequisites Foundations of Yoga Therapy Parts 1 and 2
Required Reading Mudras for Healing and Transformation, by Joseph and Lilian Le Page
Learn more about the 800-Hour Professional Yoga Therapist Program.
---
View the Schedule
This program meets in live lectures via Zoom. Download the schedule.
---
Program at a Glance
Suitable For
Yoga Teachers
Program Theme
Professional Training
---
Presenter(s)
Ellen Schaeffer, C-IAYT, director of Integrative Yoga Therapy's 200-hour affiliate program, is founder and owner of One Yoga Center in Foster, Rhode Island.
Full Bio and Programs
Cathy Prescott, E-RYT 500, C-IAYT, is a graduate and faculty member of the Professional Integrative Yoga Therapist program.
Full Bio and Programs
Kaelash Neels holds a degree in somatic psychology, is a certified yoga therapist, and completed the four-year Feldenkrais training program in 2003.
Full Bio and Programs