Online Program
Winter Blues Grief Sangha
Community, Conversation, and Compassion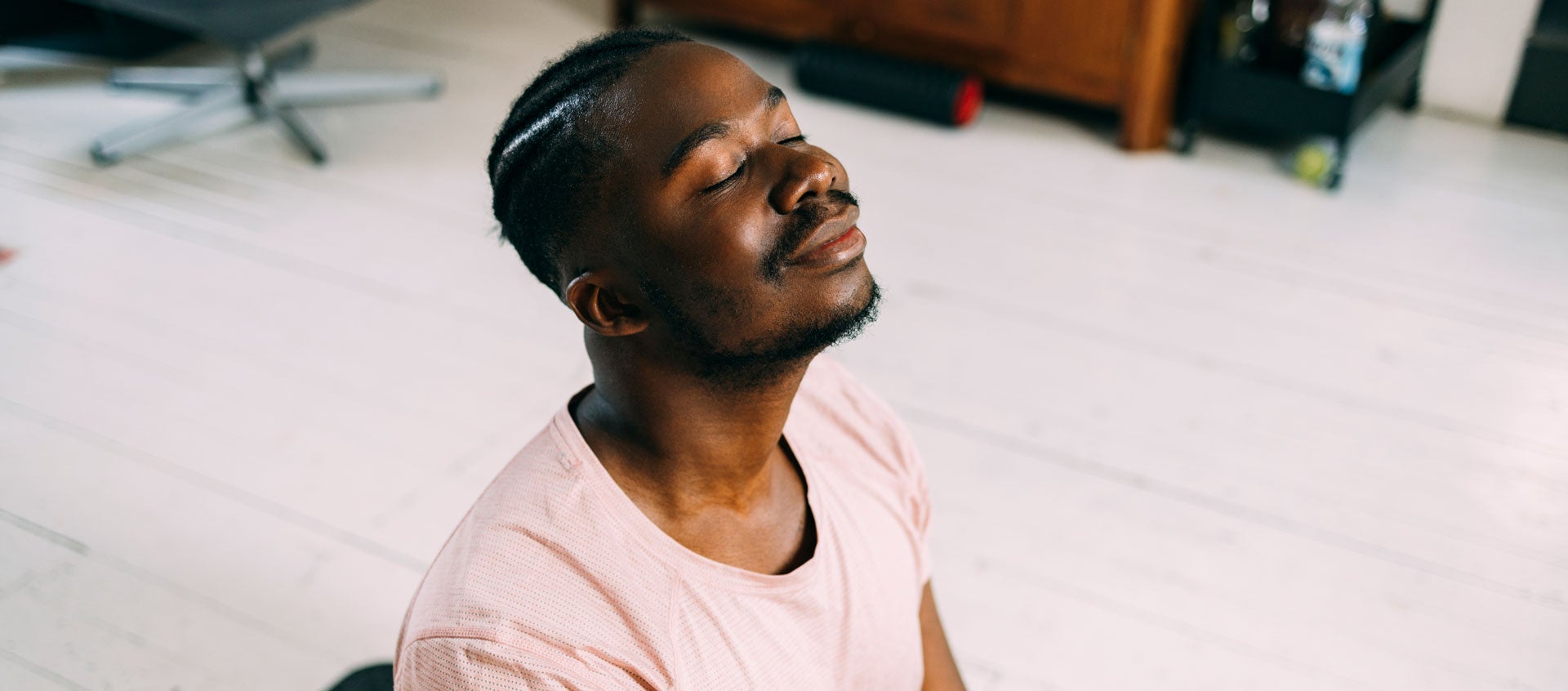 A SACRED SPACE FOR OUR GRIEF
The way forward is through our present suffering—together.
Join internationally recognized yoga and meditation teacher and the founder of Active Peace Yoga, Reggie Hubbard, as he guides us to share our grief in love. Reggie will help you shift your focus from the intensity of these times to the present moment through gentle asana, meditation, sound healing, and more.
During this four-week online program, you will:
Engage in conversations about grief.
Learn how to normalize grief's expression.

Sit in respectful silence and hold space together.
Grief, sadness, and disappointment are unavoidable and essential parts of the human experience—learn how these gateways to deeper love, compassion, wisdom, and gratitude can give us strength. No matter what loss you are feeling, all are welcome.
This workshop will use light asana, meditation, sound, and sangha to create sacred space for all of the grief we have been holding silently for the past several years.
NOTE You will have access to the video recording(s) for 30 days after the program ends. All recordings will be available within 72 hours of the end of each session.
---
Preview the Sessions
Week One Together we talk about grief and our relationship to it, name what we are grieving, and hold space for one another in community.
Week Two We discuss impermanence and practice metta meditation to grow compassion.
Week Three Learn how a shift in our relationship to grief and a deeper connection to the truth of impermanence can give rise to gratitude and presence.
Week Four An exploration of how we change our engagement with grief.
---
Program at a Glance
Yoga Experience
All levels
Program Theme
Trauma and Grief
---
Presenter(s)
Reggie Hubbard is an internationally recognized yoga and meditation teacher and the founder and chief serving officer of Active Peace Yoga. Reggie's yoga and meditation practice have served as a sanctuary of peace and perspective while navigating the stresses of being a Black man in the world.
Full Bio and Programs