Accountability and Action: Kripalu and Black Lives Matter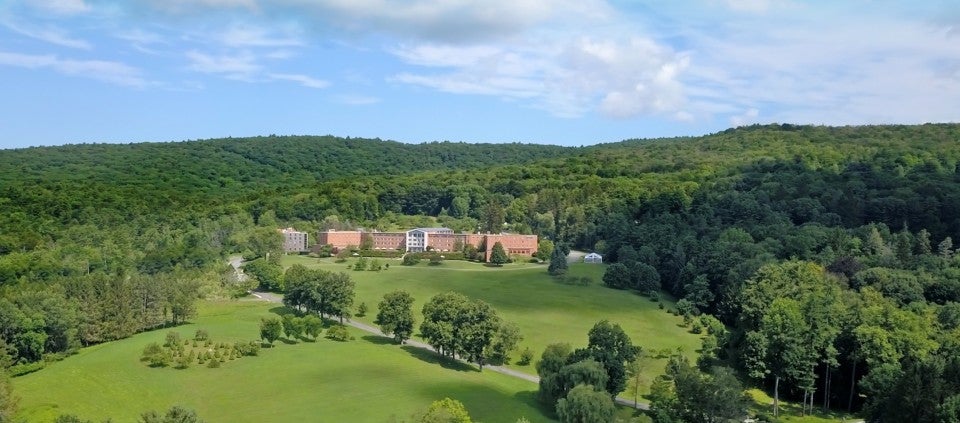 June 5, 2020
To be silent is to be complicit. We, at Kripalu, stand in solidarity with Black communities and the Black Lives Matter protests happening around the world.⁠ But that is not enough. We recognize that we must first look at ourselves as an organization and address how our actions have contributed to and benefited from systemic racism in our country.
Not long ago, I shared with you my aspiration for a more diverse Kripalu. We are more committed than ever to this manifestation of our dharma (sacred duty) to create a more compassionate, connected, and awakened world. Yet, we now find ourselves faced with harsh realities that we need to acknowledge and work on.
We need to hold ourselves accountable.
We need to dig deeper on this issue, considering not just where we are now, but where we started. For Kripalu, this is complicated. Yoga is an ancient practice that originated from brown people halfway across the world, and its wisdom made its way to us over centuries and continents. As a predominantly white organization, we must consider the responsibilities we have to this legacy, as it applies to race.
We don't yet have all the answers.
We want to step into the discomfort of transformative growth ourselves before we offer guidance on how to do it. Swami Kripalu taught us that the key to transformation was 'self-observation without judgement.' We are observing that, as of this moment, we do not have all the answers, and are working on accepting that reality with humility. So, now, we listen. We open ourselves up to dialogue and meaningful discussions with Black communities. And we turn our focus to action.
We know what we've done so far.
In 2019 and early 2020, we led diversity, equity, and inclusion training for all staff, and at the time of our shutdown, we made certain our entire staff received their full salary and benefits for 14 weeks. We've provided scholarships to organizations in need for RISE™, our signature stress resilience program, and we've made our work culture more accessible by providing employees with language translation and delivered an English as a Second Language program.
We need to do much, much more.
As we move forward toward a new Kripalu, diversity, equity, and inclusion are at the forefront of our agenda.
We will recruit more people of color to ensure all voices are heard, starting with our board and throughout every level of the organization.
We will provide free programs and tools to organizations that support under-resourced communities, and people on the frontlines of change.
We will highlight diverse voices and teachers across all our platforms of communication, including social media and special programs, whether we are hosting these programs or not.
We will build a slate of programming that broadens the reach and diversity of our offerings and implement guiding principles for creating a culture of belonging.
We will provide programming to our community that will raise our collective understanding of racial, climate, economic, and social injustice to ensure our community does this important work.
We will partner with Diversity, Equity and Inclusion experts to help Kripalu do the deeply needed and urgent work of cultural and organizational transformation.
We must never stop.
We are just beginning this work. Yoga teaches us that when difficulties arise, we must work through it, searching for a deeper truth. The continued injustices brought onto Black people in our society have led us to the brink, and the sense of urgency created by the Black Lives Matter movement is long overdue. We must seek out the roots of these wrongs, and we must start with ourselves. We won't stop until we have the answers to all of the questions. Until we do, we invite you to walk beside us on this path.
Resources for the Times: Books, Articles, Organizations, Community, and More
Barbara Vacarr, PhD, Kripalu's CEO since 2016, is a psychologist, adult educator, and lifelong meditator who writes about and speaks to topics related to mindfulness, compassion, conscious leadership, and activism.
Full Bio and Programs