Behind the Peaceful Gaze: Biopic of a Yogi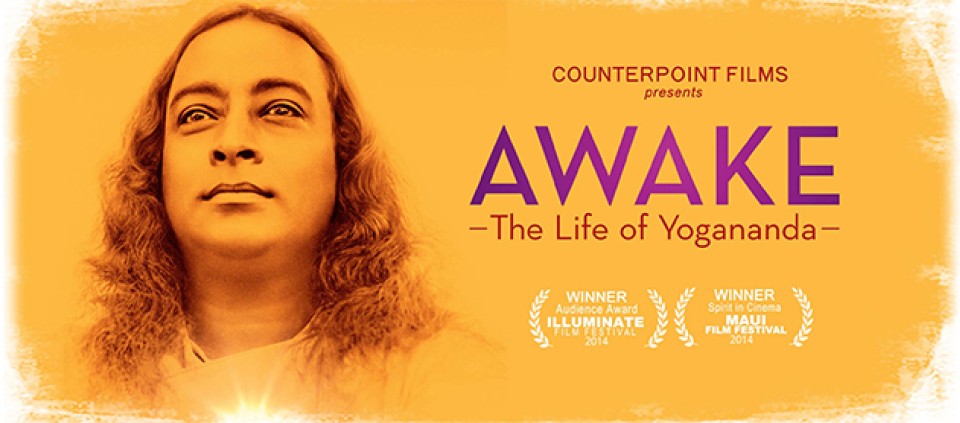 The life of Paramahansa Yogananda, author of Autobiography of a Yogi, wasn't an easy one. His biopic, Awake: The Life of Yogananda, gets behind the influential guru's peaceful, penetrating gaze.
Yogananda, who arrived in the United States in 1920, attracted thousands of attendees at his cross-continental lectures and made the ancient teachings of yoga accessible to modern Americans. But he also faced racism in the Deep South, betrayals by students and friends, persecution in the media, and, at one point in his life, financial ruin.
Codirected by Oscar nominee Paola di Florio and Sundance winner Lisa Leeman, the documentary recreates Yogananda's life through audio and video footage, newspaper clippings, and reenactments that propel the narrative forward and elucidate his teachings on meditation, oneness, and devotion.
Awake also features interviews with a who's who of celebrities, scholars, and direct disciples of Yogananda. Kripalu presenters Deepak Chopra and Krishna Das offer their thoughts on Yogananda's legacy; Andrew Newberg, MD, comments on the neuroscience of the guru's teachings, as well as meditation in general; and the late George Harrison talks about the impact that Yogananda's autobiography had on him.
But the most inspiring words of wisdom come from Yogananda himself: "Create a church within yourself, where you are the minister in the temple of your own soul."
"The technique of meditation, recharging the body battery with cosmic energy, is not a creed or a dogma, but a science of the soul and spirit."
Intrigued? Watch the trailer.
© Kripalu Center for Yoga & Health. All rights reserved. To request permission to reprint, please e-mail editor@kripalu.org.