The Benefits of Oversharing: My Memoir-Writing Process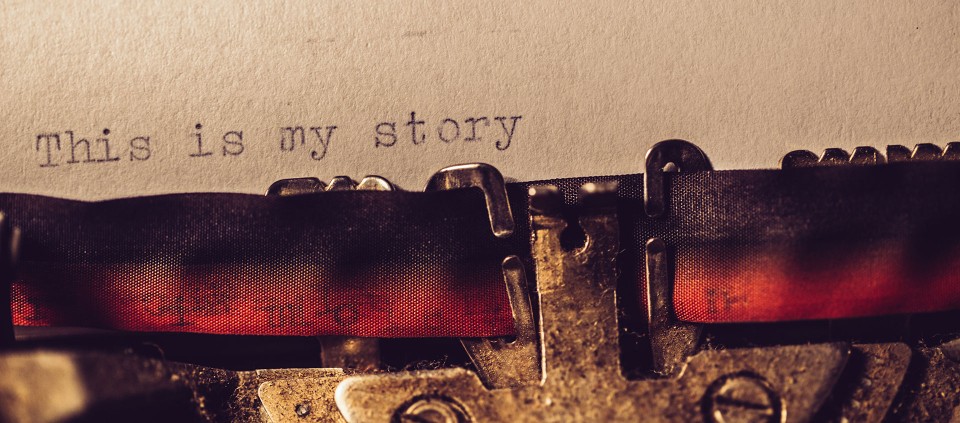 My paternal grandmother, Grammy Liz, grew up on a farm in Maine, then spent the bulk of her adult life in her linoleum-lined kitchen, where she ironed sheets, towels, and my grandfather's wardrobe, down to his underwear. She prepped meals for six children. In spare moments, she baked sugar cookies and molasses hermits for neighborhood kids.
When I was 10, I brought her a chocolate birthday cake, which I'd made from a box with my mother's help. The icing was lumpy, the cake lopsided. Perhaps my grandmother gleaned, in that moment, my future relationship with Betty Crocker. Grammy had the most glorious laugh—loud and high-pitched, striking because it was rare. She cackled. Then she put her arm around my shoulders and gave an awkward squeeze.
This gesture stays with me because it happened only once. Like Marilla Cuthbert in Anne of Green Gables, Grammy didn't see the need for idle affection, be it physical or verbal. She communicated when information needed to be relayed.
By contrast, my maternal grandmother, Nana, greeted me with a barrage of questions and opinions. I had lipstick stains on my cheeks after visiting her. She grew up in apartment buildings in the Bronx, where privacy and silence were luxuries. In my last phone conversation with Nana, then 95, she said, "Tell me everything."
When I sit down to work on my memoir, which has been "in progress" for many years, I think of these two matriarchs—the stoic and the bean spiller—and I'm torn between their opposing examples. My first book, A Thousand and One Nights, is an autobiographical novel, a fictionalized account of travels in my 20s. I exaggerated and disguised; I omitted and re-imagined. But in memoir, there's no hiding behind fictional characters and events. I worry about how much truth to tell.
In our current culture of broadcasting minutiae via social media, perhaps my concern seems quaint. We've become so used to putting ourselves out there or seeing others do so. What effect has this had on memoirists?
"I think it's great that people are sharing how they're feeling online," says Nancy Slonim Aronie, author of Writing from the Heart, who teaches memoir writing at Kripalu. "But I think what makes great memoir writing is the quality of writing, the uniqueness of your specific details, and your willingness to be vulnerable, which you may not be able to do so well on social media."
Online, we filter and aggrandize. We choose the most flattering selfie. We sensationalize the truth for the purpose of competition or self-promotion. And yet I do see posts that reveal vulnerability and a desire to connect. I'm moved by such shares.
I'm reluctant to disclose too much on Facebook, so I practice vulnerability in my journals, where I can articulate thoughts and frustrations in raw form, without the pressure of an online audience. In my journal, I can be messy and unflattering. If I'm lucky, I can stumble upon an anecdote worthy of more consideration, something that contains a spark of truth for others.
"Journaling can, of course, feed into memoir," says Nancy. "Those are your core thoughts, your core feelings, your seeds that you will water and nourish as you develop the memoir. Journaling is getting the feeling down, getting the rage on the page, but it doesn't solve anything necessarily. You crystallize how you're feeling and then the next step is, what did you learn?"
It helps to "be in conversation" with autobiographical material, to look back and assess our experiences from a place of greater understanding, as my writing teacher, Jeremy Gavron, advises. This assessment can evolve into a memoir draft, which I attempted during a post-graduate semester with Jeremy a few years ago.
"Memoir needs an ark, a new truth, a new realization," says Nancy. "How did you get to where you are now? That's what readers are looking for when they read a memoir. Story is essential. But solution is the key."
This comes with time. I can't see the new truth when I'm journaling about an experience. It's only later—sometimes decades later—that I understand the larger point of a given rant.
But how do we get there without censoring ourselves, particularly if we think that our writing will hurt others? "In your first draft, you really can't think about anyone but yourself," says Nancy. "It's your story. It's your perspective. It's your truth. You're allowed to own your story. In fact, you must own your story!"
I think of Anne Lamott's words from Bird by Bird, which I have taped to my office wall: "You own everything that happened to you. Tell your stories. If people wanted you to write warmly about them, they should've behaved better."
Memoirist Lisa Jakub says she writes because it's "a deep form of connection," and this is more important to her than worrying that someone won't like what she's writing. "There is such strength and courage in vulnerability. In being honest and sharing my fears and failures, I felt like I was allowing other people to do the same. I was giving them the permission to be brave and own their words, too."
Censorship can take other forms, such as thinking that we're not interesting enough to tell our tales. For years, I assumed my memoir had to be more dramatic. But I know now that a familiar scenario, infused with the writer's very specific circumstances, becomes compelling because it's relatable.
"A memoir is a map for people who are struggling with the same issues," says Nancy, "which is what makes the piece universal. So how did you solve it? How did you grow? How did you learn the answers?"
I have turned to memoirs for solace. When I left my life behind in New York City to immerse myself in yoga, I read Elizabeth Gilbert's Eat, Pray, Love, a book I'd resisted for years. In doing so, I felt less alone in my decision to make a career change. Robin Romm's The Mercy Papers, about her mother's passing, nudged me into a place of greater acceptance after my father died. I'm grateful for these authors' willingness to overshare.
"The two most powerful words when we're in struggle: me too," says Brené Brown, research professor at the University of Houston, who speaks worldwide about vulnerability, shame, and empathy. "Owning our story and loving ourselves through that process is the bravest thing that we will ever do."
I turn to a photo I recently found: me as a newborn with Grammy on one side and Nana on the other, my mother propping me up. I don't think their disparate voices will ever go away, but I can learn to converse with them, to keep seeking answers. They're part of the story, too.
Lara Tupper writes, teaches, and sings in the Berkshires. laratupper.com
© Kripalu Center for Yoga & Health. All rights reserved. To request permission to reprint, please email editor@kripalu.org.
Lara Tupper, MFA, is the author of two novels, Off Island and A Thousand and One Nights, and Amphibians, a linked short story collection forthcoming in 2021.
Full Bio and Programs