Cilantro: 10 Ways to Use the Superfood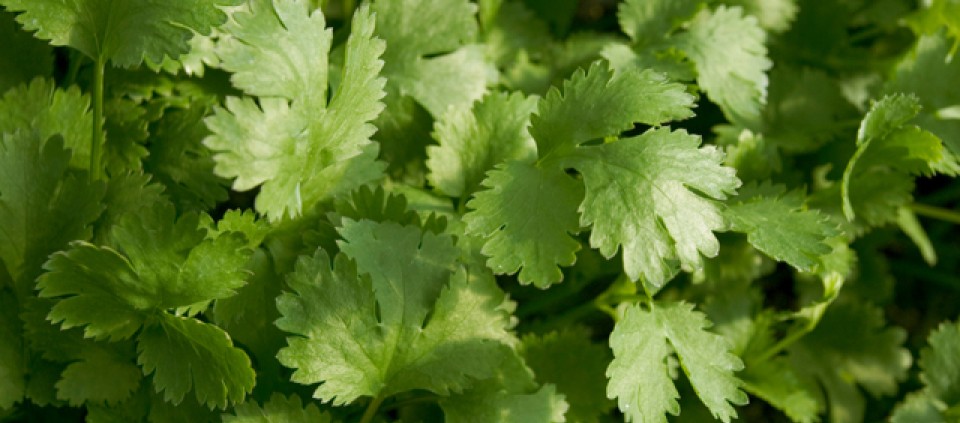 Adored by many, loathed by some, cilantro can be used in countless ways to enhance taste and nutrition. Often used in Mexican, Asian, and Caibbean cooking, and rich in minerals, vitamins, and antioxidants, cilantro can provide a healthful boost to many a meal. It's even considered to be therapeutic. John Bagnulo, PhD, nutritionist at Kripalu, notes, "Cilantro is a wonderful herb that has remarkable attributes for treating heavy-metal toxicity. Animal research has shown that cilantro contains molecules that prevent the deposition of lead and mercury in tissues. I recommend eating cilantro for people who have been exposed to toxic levels of heavy metal."
Here are our top 10 uses for cilantro:
Add cilantro into a stir-fry, toward the end of cooking to maintain the fresh flavor and oils that can stimulate digestion and minimize gastric distress.
Chop and toss into some of the fresh herb into guacamole. At my house, we like to add chopped kalamata olives for a salty contrast to the creamy, sweet avocado flavor.
Dab it. Essential oil of cilantro can be used topically to minimize skin inflammation. To use, add a small amount (a couple of drops) to your favorite cold sesame oil or almond oil for a light, soothing massage.
Throw a handful into a smoothie. Annie B. Kay, MS, RD, RYT, Lead Nutritionist at Kripalu, advises eating cilantro during a cleanse or detoxification to aide in supporting digestive health. In addition to the heavy-metal benefit John described, the oils in cilantro have powerful antimicrobial benefits. Add in its antioxidant profile, and cilantro is a detoxification superfood.
Stew a coconut curry. There's nothing like a warming, ginger-cilantro curry to nourish and soothe.
Chop it like salad and eat a whole bunch! John Bagnulo recommends eating cilantro in higher amounts (tasty with chopped peanuts, mango, and crisp green lettuce) to boost gastrointestinal processes.
Season your dishes.
Finish sesame noodles with fresh, chopped peanuts and cilantro.
Garnish. A friend recently taught me to cook Brussels sprouts by roasting them in the oven for ten minutes, then searing them in a pan at a high heat to lightly blacken, then adding a dash of soy sauce, garlic, chopped cilantro, and a squeeze of lime juice. This is a show stopper! I served these for Thanksgiving and everyone fought for the last of the sprouts.
Add cilantro to a fresh-pressed juice for a cooling effect for pitta doshas. According to Ayurveda, fresh cilantro is especially good for cooling down pitta in the digestive tract as well as topically for hot, itchy skin issues.