Digestive Tricks for Holiday Festivities and Beyond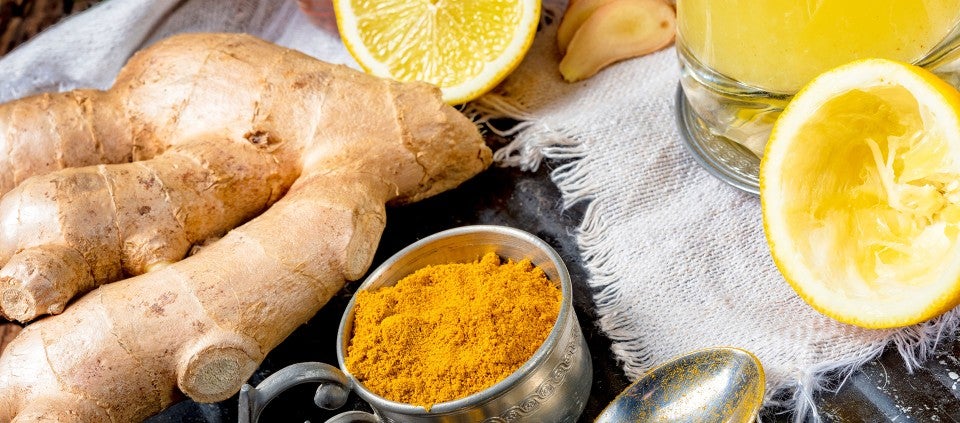 I am all for celebrating the holidays and indulging in special treats with family and friends. That said, we all know that the holidays can be taxing on digestion and therefore on the body. Here are a few Ayurvedic tips to help keep your digestion on track.
To preserve a happy gut this season, try any of the following:
Before Meals
To increase agni (digestive fire), eat a thin slice of ginger with a squeeze of lemon about 15 minutes before the meal.
Dissolve ¼ teaspoon of ginger powder and ¼ teaspoon of black pepper in a cup of water and drink.
During Meals
Sip from a small cup of warm water.
Eat slowly.
Take rests between mouthfuls; sit back and make it last.
After Meals
Drink a cup of ginger or mint tea.
Avoid any other beverages, even water, for about two hours.
Lie on your left side for 15 to 20 minutes.
Get up and take a stroll outside.
Looking for a new warming and cheerful beverage for the holiday season? Try this warming mocktail—or make it a cocktail!
Spicy Cape Codder
4 cups unsweetened cranberry juice or 1 cup whole cranberries
1 chopped apple
4 cups water
5 whole cloves
1 cinnamon stick
6–8 drops stevia or 4 teaspoons honey
Vodka to taste (optional)
Blend cranberry juice or whole cranberries with 3½ cups water. Combine with the rest of the ingredients and another 4 cups of water. Warm on stovetop at low heat for about 15 minutes. Pour through a strainer into mugs.
If using vodka, remove from heat, stir in honey, then add vodka in a shaker and pour into martini glasses. Garnish with a cinnamon stick.
Happy holidays!
Browse Ayurveda and cooking programs with Kate O'Donnell at Kripalu.
This article was originally published on Kate's blog.
Kate O'Donnell is the author of four books on Ayurveda cooking and lifestyle, including bestseller The Everyday Ayurveda Cookbook.
Full Bio and Programs