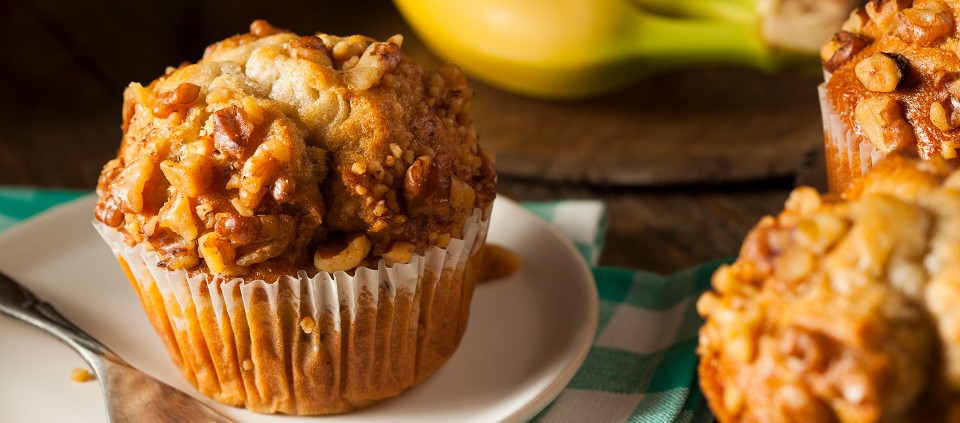 Guest Recipe: Cashew Banana Turmeric Muffins
This recipe from Kripalu Yoga teacher and Ayurvedic Health Counselor Sarajean Rudman is a yummy way to use turmeric, hailed for its ability to prevent anything from the common cold to cancer.
2 cups organic, sprouted wheat flour or gluten-free flour
1 cup chopped cashews
3 mashed ripe bananas
¼ cup melted coconut oil
1 teaspoon baking powder
1 teaspoon each cinnamon, turmeric, nutmeg, cardamom, cloves, and salt
Mix dry ingredients and wet ingredients in separate bowls. Slowly mix wet ingredients into dry, and pour into lined muffin tins. Bake at 350 degrees for approximately 25 minutes, or until a toothpick comes out clean.
Reconnect to the power of your body through programs focused on physical fitness and well-being.
Explore