How My Yoga Practice Got Me Hired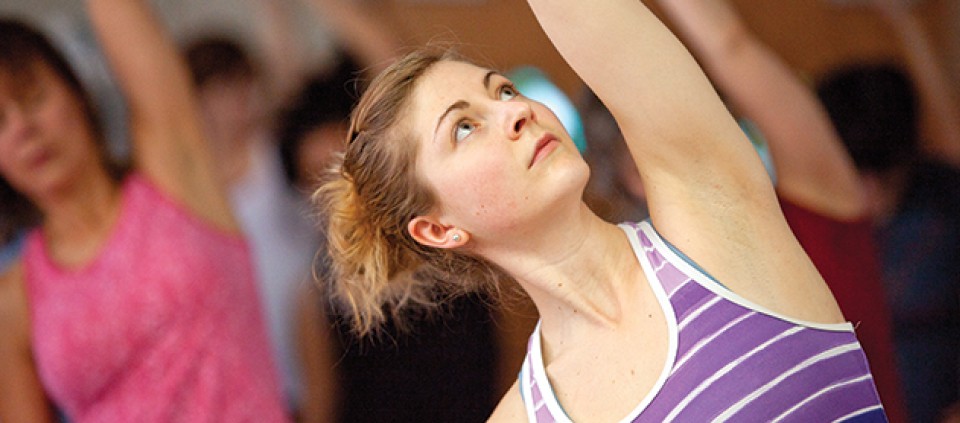 I've applied and interviewed for many jobs. There have been the "bread jobs," as my acting teachers called them (those that are all about the paycheck); acting gigs; teaching jobs; and an array of others. Recently, I've found myself in two job interviews in which the subject of yoga arose. I believe it was those conversations, rather than my resume, that got me hired.
A year ago, I decided to go back to waiting tables to support my return to school. I chose the most popular restaurant in my town; I'd heard it was impossible to get hired there if you didn't have an "in" (which I didn't), but I decided to give it a shot anyway.
In my interview with the owner, I told him a bit of my story, and, when I spoke about how yoga figures in my life, he simply repeated the word "yoga" very slowly. "You practice every day?" he asked. I told him that I try to—and then the words "I have to!" slipped out by themselves.
He looked at me and nodded in silent agreement, seeming to relate to the idea of being so dedicated to something that you need it to survive. "Okay, come in on Saturday—you can start then," he said, and walked away.
More recently, I interviewed for another job, this time in my field: acting. The interview process took hours, and I met with numerous people. In my final interview—with the man I'd actually be working for—he asked a question that caught me off guard: "How does your experience with yoga relate to your acting?"
Something about this question allowed me to breathe more deeply for the first time that day. Despite the interview setting, I let myself speak my truth. "I think that we put on many masks and, with art, it's about taking off the mask. So is yoga. Yoga helps to remind actors—or anyone—that what they have to offer is enough. And in the moments we trust that, the most beautiful performances occur."
"I sense we speak a similar language," he said. I got the job.
This ability to "talk yoga" has been an unexpected gift since I started on my yoga path more than five years ago. My teaching experience and personal practice have added such richness to so many areas of my life. This common language has created opportunities for me to work with some incredible human beings—people who are teachers and truth seekers, people who tell the truth and ask to be challenged daily. So don't be shy! Talk your yoga walk—you never know where it might lead you.
Samantha Cullen is an actor and yoga teacher who writes a blog, The Yoga of Cake.
© Kripalu Center for Yoga & Health. All rights reserved. To request permission to reprint, please e-mail editor@kripalu.org.
Samantha Cullen, RYT, is a certified yoga teacher and outdoor guide for Kripalu R&R Retreats and other Kripalu programs.
Full Bio and Programs