Kripalu Faculty Recipe: Gluten-Free Pumpkin Ghee Cupcakes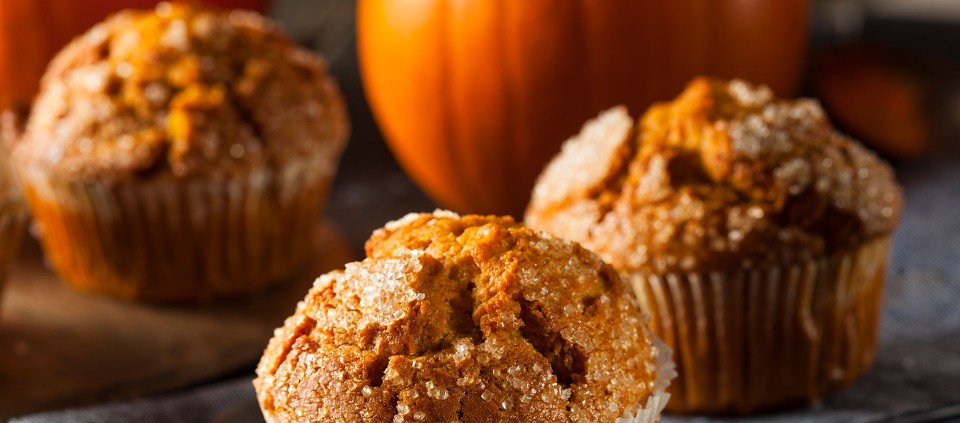 Dress up these sweet and spicy gluten-free cupcakes with a drizzle of ghee and a sprinkle of cinnamon or sugar on top, or frost with your favorite icing.
½ cup almond, soy, or coconut milk
1 teaspoon vanilla extract
1 teaspoon maple extract
2/3 cup melted ghee
2 cups raw, coconut, or date sugar
1 tablespoon cinnamon
1 teaspoon nutmeg
1 teaspoon allspice
½ teaspoon cloves
1½-inch fresh ginger root, grated
1 teaspoon salt
2½ cups gluten-free flour mixture
1 teaspoon baking powder
1 teaspoon baking soda
1 can organic pumpkin puree or 2 cups homemade pumpkin puree
Preheat oven to 350 degrees and line muffin pan with cupcake liners.
Whisk together the milk, vanilla and maple extracts, ghee, sugar, spices, and salt. In a separate bowl, mix together the gluten-free flour, baking soda, and baking powder.
Slowly stir the wet ingredients into the dry ingredients until totally combined. Add the pumpkin puree and combine until fully integrated.
Fill muffin tins two-thirds full and bake for about 25 minutes or more, until a toothpick stuck into the cupcakes comes out clean. Allow to cool for 20 minutes before icing or topping with ghee and cinnamon or sugar.
Find out about upcoming programs with Sarajean Rudman at Kripalu.
Sarajean Rudman, E-RYT 500, is a clinical nutritionist, Kripalu Yoga teacher, Ayurvedic practitioner, life coach, fitness instructor, and outdoor adventure guide.
Full Bio and Programs