Kripalu Recipe: Crispy Sweet Potato Fries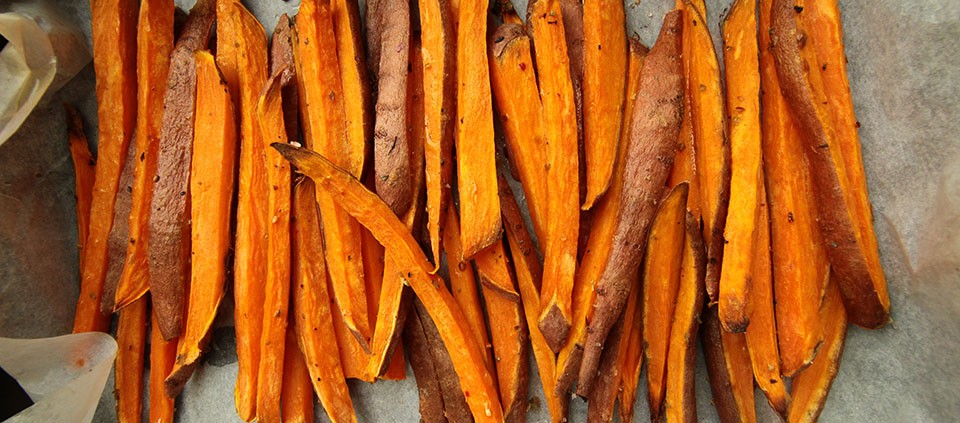 Wedges of sweet potatoes, tossed with oil, sprinkled with salt, and baked at high heat until browned—what could be better?
2 pounds sweet potatoes washed and cut into 1-inch thick wedges
1 tablespoon cornstarch
1/2 teaspoon fine sea salt
2 tablespoons grapeseed oil
Preheat the oven to 425 degrees. Line two large, rimmed baking sheets with parchment paper.
Place sweet potatoes in a large mixing bowl. Sprinkle with the cornstarch and salt, and toss until the potatoes are coated with the cornstarch. Drizzle in olive oil and toss until evenly coated in oil. Arrange fries in a single layer between the two sheet pans being sure not to overcrowd.
Bake for 20 minutes, then flip the fries arranging them in even layers across the pans again, moving any particularly browned fries more toward the middle of the pan so they don't get overcooked.
Bake for 12 to 18 more minutes, or until crispy.
Jeremy Rock Smith, Kripalu faculty and a graduate of the Culinary Institute of America, began his career in classical French cuisine.
Full Bio and Programs