Kripalu Recipe: Millet and Quinoa with Dates and Almonds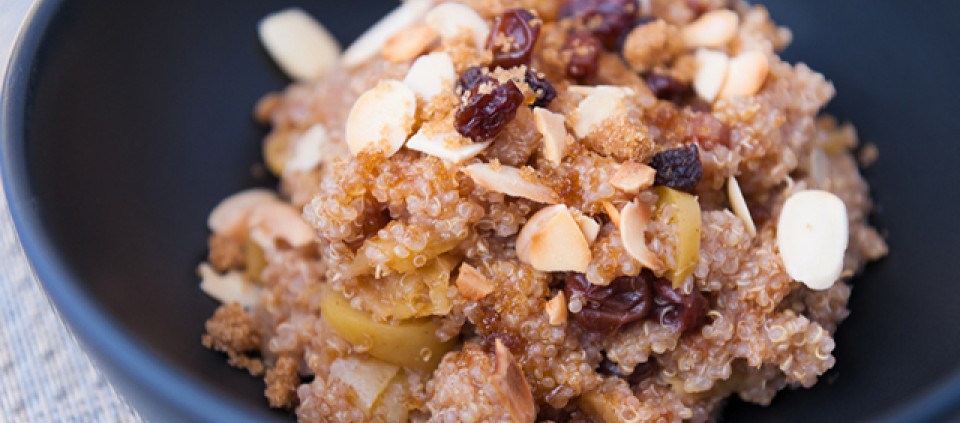 What better way to start the day than with a breakfast that fuels your vitality? Here's a vegan, gluten-free breakfast option. Combine it with a warm herbal, white, or green tea, and breathe and relax into the new day.
Serves 2
½ cup millet
½ cup quinoa
4 cups water
½ teaspoon cardamom
Pinch cinnamon
¼ cup chopped dates
¼ cup chopped almonds, raw or roasted
Rinse millet and quinoa in a saucepan. Add water and bring to a boil. Reduce heat to a low simmer, add cardamom and dates, and simmer until grains are soft, about 10 minutes. Remove from heat and stir in chopped almonds.