Kripalu Recipe: Moroccan BBQ Glaze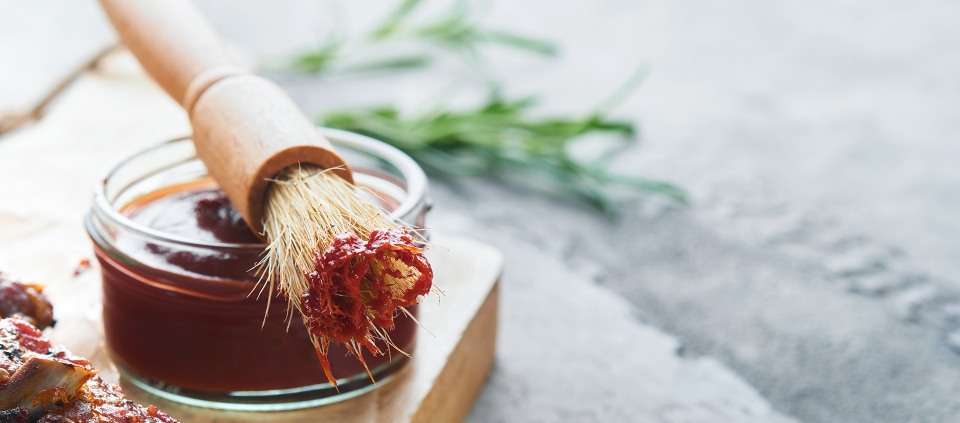 An excellent flavor-filled option for your summer gatherings, this glaze makes a wonderful addition to anything from grilled chicken, salmon, tofu, or even grilled eggplant!
2 cups honey
1 cup rice wine vinegar
½ cup tamari or coconut aminos
1 cup organic ketchup
2 cinnamon sticks
5 star anise
3 teaspoons red chili paste
1 teaspoon ground cardamom
1 tablespoon coriander seed
1 tablespoon fresh ginger chopped
1 teaspoon cloves
1 teaspoon ground mace
1 tablespoon whole black peppercorn
½ cup fresh cilantro
¼ cup lime juice
Combine all ingredients in a medium saucepan and bring to a boil. Reduce heat to simmer and cook another
20—30 minutes until it reaches a glaze-like consistency. Remove from stove and strain.
Yields 2—3 cups
Jeremy Rock Smith, Kripalu faculty and a graduate of the Culinary Institute of America, began his career in classical French cuisine.
Full Bio and Programs