Seven Tips from Our Teachers for Simplifying Your Life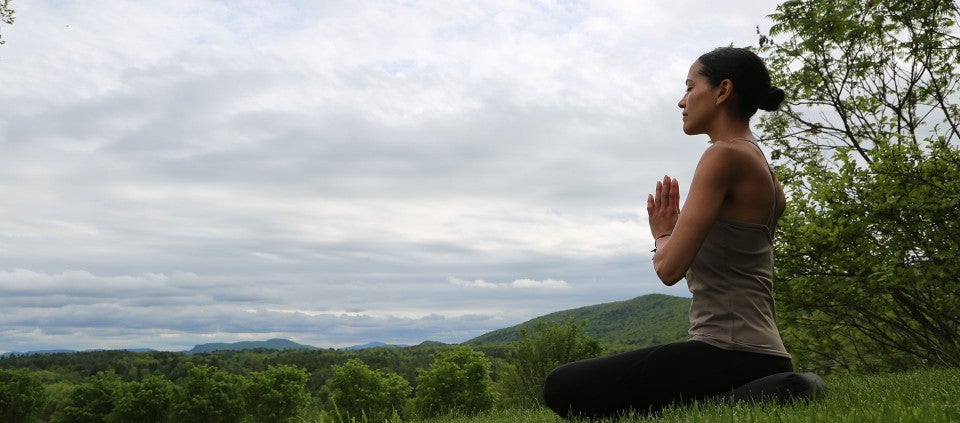 Henry David Thoreau wrote, "Our life is frittered away by detail. Simplify, simplify." Here are a few practices from our faculty and presenters that can simplify your life by bringing you into the moment and clarifying what matters.
From Izzy Lenihan, certified life, career, and wellness coach:
Make a list of your top 10 energy drainers. Then make a simple action plan for how you will address one of those things.
From Elisha Goldstein, founder of the Mindful Living Collective:
Listen. As an experiment, pick a day and set an intention to listen. Listen to the sounds of leaves in the wind, of kids playing, or someone speaking to you. When we pause and listen, we get back in touch with the simplicity of life, and anxious thoughts begin to simmer down.
From Renée Peterson Trudeau, internationally recognized life-balance coach:
Designate weekends for rest and relaxation (as best you can!). It's easy to pack our weekends with errands, household cleaning, social activities, sports, and more—but remember that weekend time is sacred. The primary purpose of this 48-hour break is to rejuvenate and restore your energy reserves, so you can return to work and school on Monday with a fresh, excited outlook—ready to learn and take on new projects. While spending the weekend in a hammock may be unrealistic, realize that rest and relaxation are essential to problem solving, idea generation, and creativity. At least a portion of your weekend—and maybe all day Sunday—should be devoted to physical and emotional renewal.
From Judith Orloff, psychiatrist, empath, and intuitive healer:
Let at least a few minutes each day be a meditation on energy focus. Rushing is best reduced in increments. Don't get ahead of yourself. Attempt to be totally present. Open your senses. Take pleasure in tulips, cascading fountains, the aroma of baking bread. Respond with your full attention. If this exercise feels good, try it daily. Then increase the duration from there.
From Peter Bregman, leadership consultant and best-selling author:
Set yourself up in the morning. Before turning on­ your­ computer, sit down and decide what will make this day successful. What can you realistically accomplish that will further your focus and allow you to feel productive? Then take those things off your to-do list and schedule them into your calendar. That way you'll create real momentum in the direction you want to go.
From Janna Delgado, Lead Faculty for the Kripalu Schools:
Sleep more. When we don't get enough sleep, it can impair our digestion, critical thinking, and more. In yogic philosophy, the hours of sleep you get before midnight actually count double compared to the hours of sleep you get after midnight. See if you can practice "early to bed, early to rise," aligning your sleep schedule with the rhythms of nature.
From Jean Haner, expert in the field of subtle-energy work for more than 30 years:
Clear out one drawer, or box, or stack of papers, and then do no more for a week. You don't have to get rid of all your clutter all at once in order to have an impact. Even that small change can create a huge breakthrough with the energy in your space.
From Micah Mortali, Director of Outdoor Education and Programming at Kripalu and Founder of the Kripalu School of Mindful Outdoor Leadership:
Walk barefoot. Feel the grass on your feet and bring awareness to the earth beneath it, and the stability and support it provides. Let your attention rest on the sensation of your skin touching the earth.
Try incorporating one or more of these practices into your life, and notice what changes it produces, whether large or small. Experiment, and discover what makes your life simpler and more meaningful.