Turning Point Q&A with Tommy Rosen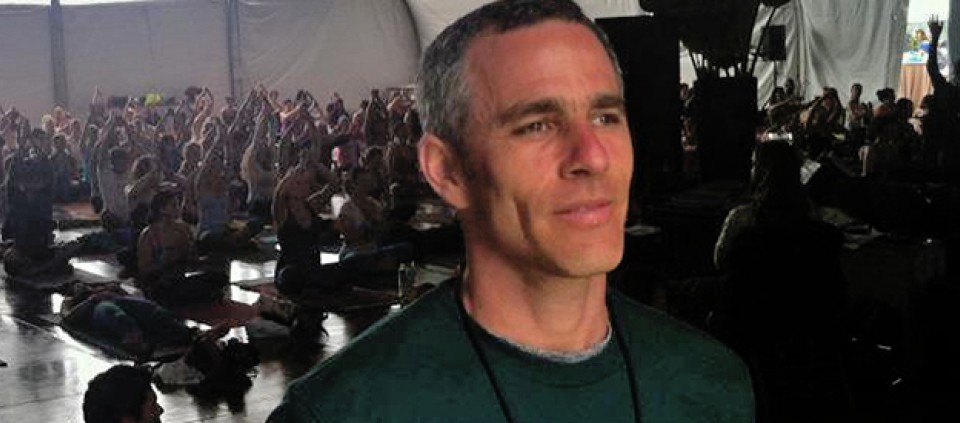 Tommy Rosen has studied and practiced yoga for 20 years, and is a certified vinyasa and Kundalini Yoga teacher who focuses on yoga for addiction recovery. His blog posts and articles have appeared in LA Yoga, Huffington Post, MindBody Online, and The Daily Love. His first book is Recovery 2.0.
Describe what you do in 15 words or less.
I help people to overcome addictions through yoga, meditation, and 12-step recovery philosophy.
Tell us about a turning point in your life.
I'll tell you about two. The first was when I went to drug and alcohol rehab in 1989. I had gone far down the road of drug addiction and was living in a state of total disconnection and dis-ease. Those 50 days in rehab were critical to my survival. It was there that I learned to walk a path of recovery and started to live again. The second turning point came when I met my life teacher, Guru Prem, in 2003. He taught me how to breathe and how to move well. He taught me Kundalini Yoga and suggested that there was a way to overcome all addiction, something I'd never been told before. Learning how to use the breath to alter my consciousness as needed or desired was a revelation. Now I share this gift with others.
What do you love about teaching?
It's a joy to share asana with people. It's a never-ending well of fun movements, challenges, and opportunities to inhabit and enjoy our bodies. Coming from a background of addiction, I also have a profound appreciation for any practice that quiets the mind. Last, but certainly not least, yoga has given me tools and a complementary path in recovery. Teaching allows me to share these with others who have struggled in the same ways I have.
What are you passionate about right now?
I've written a book about yoga and meditation as applied to addiction recovery, and I want to go across the country teaching and speaking on the topic. I believe that if people practice yoga as part of their path of recovery, incidence of relapse will decrease.
What do you do in your downtime?
I am having a love affair with tennis right now, so that takes precedence over most everything except for spending time with my wife, Kia. I also love to garden.
© Kripalu Center for Yoga & Health. All rights reserved. To request permission to reprint, please e-mail editor@kripalu.org.