Online Program
There are no upcoming dates for this program.
Embodying the Principles of Ayurveda in Yoga Therapy
800-Hour Professional Yoga Therapist Program, Module 8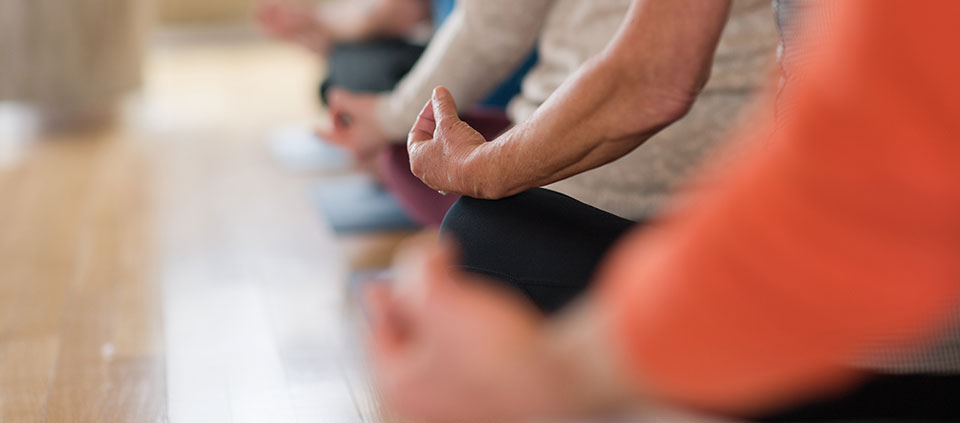 NURTURE YOUR EXCEPTIONAL SKILLS
The Integrative Therapeutic Yoga Teacher Training program combines yoga's most powerful tools with leading research across a variety of disciplines, creating a curriculum designed to help you guide your clients and students on their journey toward balance, health, and happiness.
In this intensive program that focuses on the relationship between yoga and Ayurveda, you gain an in-depth understanding of the philosophical basis for yoga and Ayurveda practices within the Samkhya system. Through an exploration of Ayurvedic principles, the five elements, and the methods and techniques of yoga, you learn how to unite these two complementary systems into a methodology for re-establishing balance in your work as a yoga therapist.
Explore the first two pillars of health in Ayurveda: ahara (food) and vihara (lifestyle), and learn to integrate these pillars with the bahiranga (external) limbs of yoga. Your skill in the practical application of Ayurveda is augmented through working with the six tastes, including food combining, and the Integrative Yoga Therapy protocol for balancing the mind using Ayurvedic psychology.
Prerequisites Modules 1 and 2.
---
The Schedule
---
---
Presenter(s)
Erin Casperson, Dean of the Kripalu School of Ayurveda, is passionate about sharing how the ancient practices of Ayurveda can be applied to modern-day living.
Full Bio and Programs
Freedom Cole, AP, C-IAYT, is an Ayurvedic practitioner and yoga therapist whose research and teaching focus on cultivating the body's innate wisdom.
Full Bio and Programs
Janna Delgado, E-RYT 1000, Kripalu faculty member and curriculum developer for the Kripalu Yoga in the Schools program, is a facilitator and trainer for RISE™, an evidence-based program in conscious leadership.
Full Bio and Programs