Online Program
Essential Ayurveda Guide for the Holidays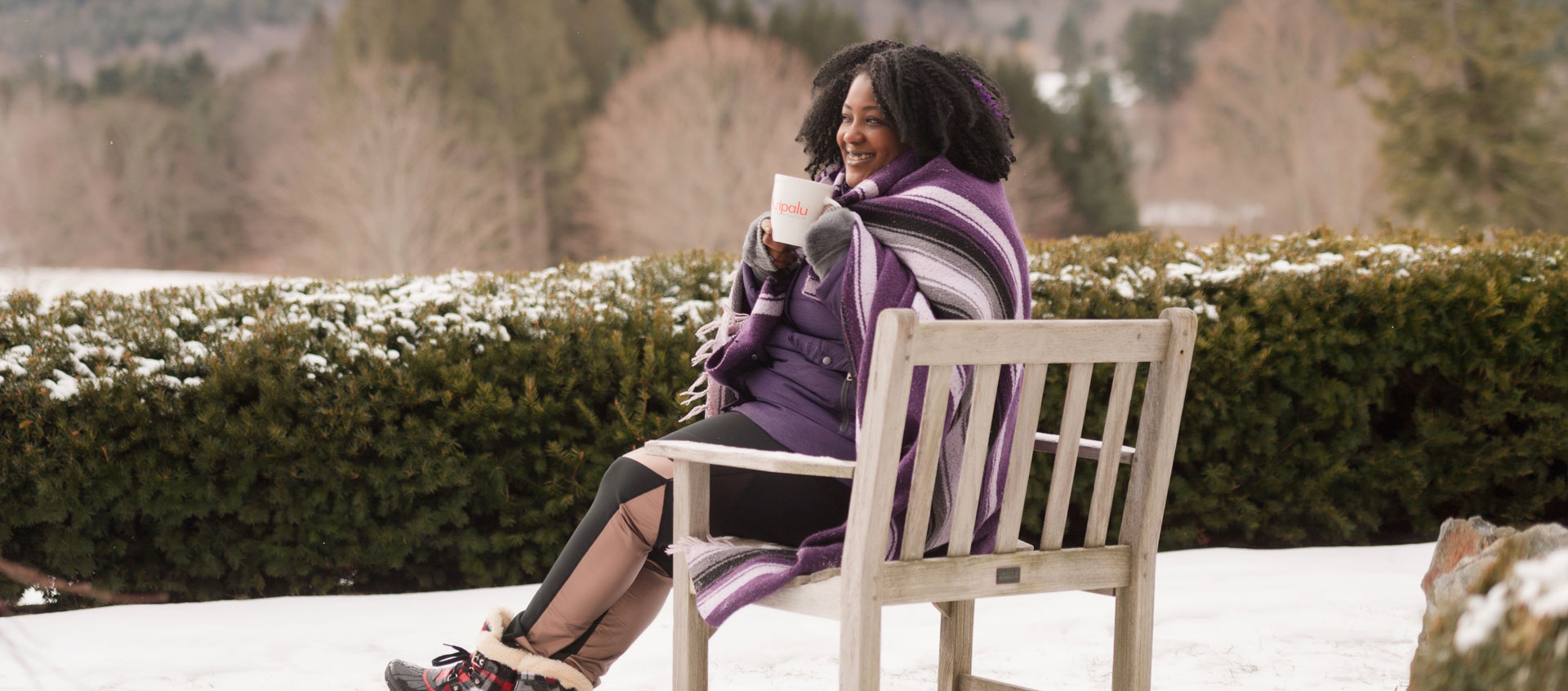 NURTURE YOURSELF
December is incredibly busy and stressful for so many of us, and making the time to take care of yourself might not be at the top of your list. Join Kripalu lead faculty member Erin Casperson for an Ayurvedic online retreat that will guide you to take better care of yourself and finish the year with healthy, intentional practices.
Through meditation, yoga, breathwork, demonstrations, and more, learn how to
Care for yourself during the cold, dry winter months
Relax through a slow flow vata balancing yoga practice
Whip up home remedies and tasty recipes for winter
Connect in community as you set intentions for the winter.
Give yourself the gift of caring for your nervous system. Let's get cozy and tend to our inner world.
Note You will have access to the video recording(s) for 30 days after the program ends. All recordings will be available within 72 hours of the end of each session.
---
Preview the Schedule
Week 1 Learn how to care for yourself during the winter months. Discover ways to incorporate sense breaks into your day and create moments of sacred intention for the coming year.
Week 2 Prevent dryness and deeply nourish your nervous system by incorporating oil into your diet and onto your skin, nose, and ears.
Week 3 Relax deeply with meditation and a slow flow vata-balancing yoga practice designed to be a balm to your muscles, nervous system, and mind.
Week 4 Whip up home remedies for winter including a honey cold prevention remedy, digestive teas, tasty chai, and winter-friendly cookies.
---
Program at a Glance
Program Theme
All Ayurveda
---
Presenter(s)
Erin Casperson, Lead Kripalu Faculty and Director of the Kripalu School of Ayurveda, is passionate about sharing how the ancient practices of Ayurveda can be applied to modern-day living.
Full Bio and Programs