Online Program
The Gayatri Mantra
A 3-Week Journey into Sound and Healing Light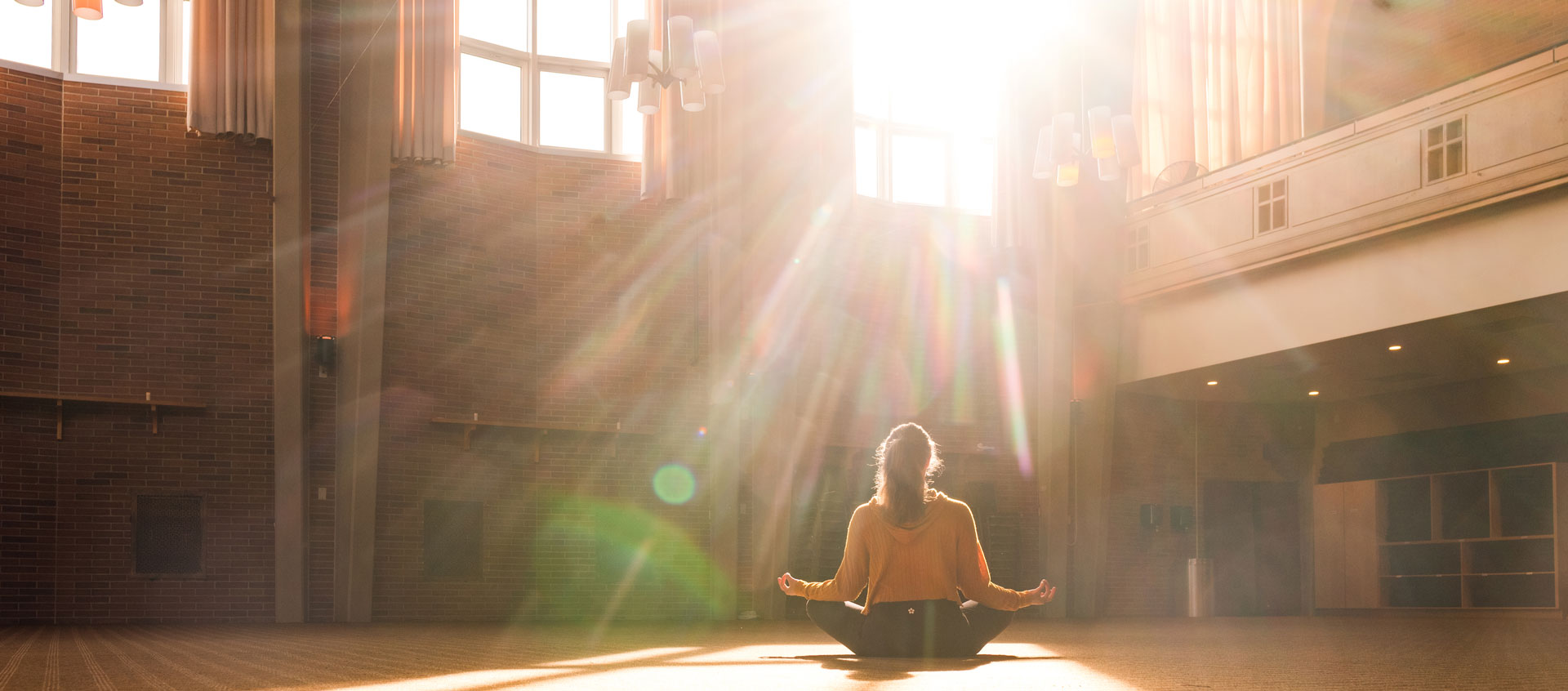 ENHANCE YOUR SPIRITUAL GIFTS
Join Rajeshwari Gretchen Carmel, senior teacher in the lineage of Thomas Ashley-Farrand, as she guides you step-by-step through one of the most powerful healing mantras in the Hindu tradition.
The purpose of the Gayatri Mantra is to enlighten the mind and the intellect, accumulate the highest spiritual light, and attain enlightenment. Practiced both by Hindus and Buddhists, the Gayatri Mantra is recognized universally for its spiritual potency. It can be chanted aloud, whispered, or repeated in silence—and can be used by people of any religion or spiritual background. While chanting this mantra, your prana becomes energized, your aura becomes brighter, and a quiet permeates the mind.
Through discussion, group chant, and Q&A, you will learn:
The short and long form Gayatri Mantra with meaning and applications
Simple instruction on correct pronunciation

How to use mala beads

Steps to create a successful home practice
All levels are welcome and no prior experience with mantra is necessary.
NOTE Rajeshwari is a designated YACEP (Yoga Alliance Continuing Education Provider) and CE credits may be earned. More information will be provided during the program. You will have access to the video recording(s) for 30 days after the program ends. All recordings will be available within 72 hours of the end of each session.
Recommended reading Thomas Ashley-Farrand, Healing Mantras: Using Sound Affirmations for Personal Power, Creativity, and Healing and Shakti Mantras: Tapping into the Great Goddess Energy Within
---
BONUS SESSION!
By signing up for this program, you also get access to Rajeshwari Gretchen Carmel program, How To Use Mala Beads, on November 7 for FREE.
---
Preview the Sessions
Session 1 An Introduction to the Gayatri Mantra
Learn the creation, history, meaning, and benefits of the Master Mantra, plus a Hindu myth of Gayatri herself. Embody effulgent light, enlighten the intellect, and illuminate the mind with the short form version.
Session 2 The Long Form Gayatri Mantra
Build attunement with the realms of light, commune with the celestials, receive spiritual knowledge, and develop Kavacha (spiritual armor) for protection against negativity with the long form Gayatri Mantra.
Session 3 Adding Seed Sounds, Hand Mudras and Kriyas
Discover powerful one-syllabled seed sounds to honor Ganesha, Lakshmi, Saraswati, and the Hrit Padma. Enhance your chanting with meditative hand gestures that draw focus inward and contribute to overall good health.
---
Program at a Glance
Program Theme
Devotional Chanting
---
Presenter(s)
Rajeshwari Gretchen Carmel, E-RYT-500, yoga and mantra teacher, dancer, Vedic priest, and yoga studio owner, has been teaching for more than 25 years.
Full Bio and Programs