Online Program
The Kripalu Approach to Healthy Weight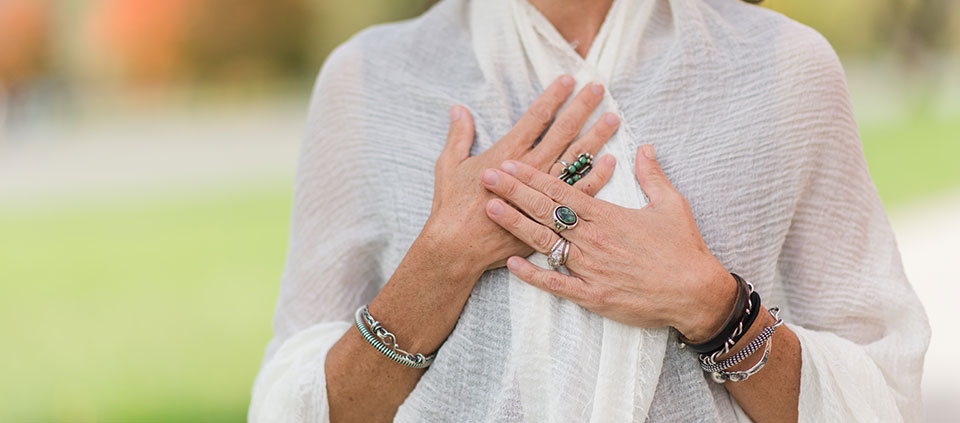 GUIDANCE, INTEGRATION, AND COMMUNITY
This summer, join Aruni Nan Futuronsky, Kripalu's Legacy Faculty member, and special guests Lisa B. Nelson, Director of Medical Education, and Lauren Gernady, Faculty in the Kripalu School of Ayurveda, for a program designed to shift the concept of dieting into a journey toward healthy weight and lifelong wellness.
Designed with evidence-based medical information, Ayurvedic wisdom, and the contemplative practice of mindfulness and radical self-acceptance, this online program helps guide you from dieting—which we know is not sustainable—toward your long-term wellness journey. This journey is more than just learning about what we eat. Both educational and experiential, it integrates yogic philosophy, tools for stress reduction, and is focused on living and practicing these principles.
In a caring and supportive virtual environment, nourish yourself and invite changes that will continue to unfold long after you return home. This program includes
Tips to naturally find your optimal, healthy weight, and ways to maintain it
Exercises to develop empowering life skills and a more positive body image
Tools and strategies to enhance your metabolism for weight management
Accessible yoga and movement practices.
Discover how to shift into a balanced relationship with your body and sustain the lifestyle changes that will ensure maximum energy and vitality for years to come.
Curious about the science and philosophy behind The Kripalu Approach to Healthy Weight? Download a free special content package and preview the content that will be discussed in this online program. Download Now.
Note This program includes live sessions with Aruni, pre-recorded lectures and special Q&A sessions with Lisa and Lauren, and pre-recorded yoga classes to jump-start a nourishing relationship with your body.
---
KRIPALU SIGNATURE
This program—developed and led by our own faculty with the Kripalu methodology in mind—is offered exclusively at Kripalu.
---
Program at a Glance
Program Theme
All Health, Fitness, and Wellness
---
Explore the Program: The Kripalu Approach to Healthy Weight
---
Presenter(s)
Aruni Nan Futuronsky is a Kripalu Yoga teacher, life coach, and Legacy Faculty member for Kripalu R&R and Kripalu programs.
Full Bio and Programs
Special Guest
Lisa B. Nelson, MD, is a family practice physician, Director of Medical Education for Kripalu programs, and a Kripalu faculty member who has trained thousands of individuals in mind-body practices for health and vitality.
Full Bio and Programs
Special Guest
Lauren Gernady is the Academic Coordinator of the Kripalu School of Ayurveda, an Ayurvedic Health Counselor, and a 500-hour Kripalu Yoga teacher.
Full Bio and Programs