Favorite Foods and Cooking Tips from Kripalu's Executive Chef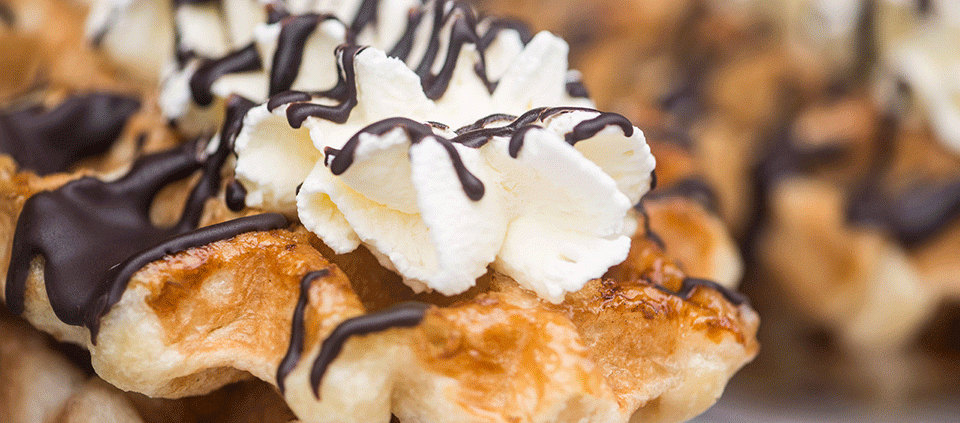 Jeremy Rock Smith, Kripalu's Executive Chef, graduated from the Culinary Institute of America and began his career in classical French cuisine, working in fine restaurants in the United States and abroad. Then he had a "midlife cooking crisis," and decided he really wanted to cook food that was healthy and nutritious. He started at Kripalu as Chef de Cuisine, and became Executive Chef in 2013. We caught up with Jeremy to learn why superfoods are overrated, how to keep from crying when you chop onions, and ways to get your kids to eat vegetables.
What three foods would you want to have available if you were stranded on a desert island?
Sweet potatoes, arugula, and watermelon.
What food is overrated nutritionally, and what food doesn't get the PR it deserves?
Lately, I have been feeling that okra does not get the attention it deserves. I've been experimenting with it and have a newfound love of it. Also, all healthy foods seem to be overrated—in that one item in a diet is not going to drive an individual's well-being, as there are so many other factors involved including exercise, age, etc.
What is the most common complaint you hear from people who say they hate cooking?
"I don't have time."
What one piece of advice would you give those people?
You have to make it a priority, like exercise or rest—and, like exercise and rest, it doesn't have to be a huge commitment, because even doing things for small intervals can bring benefits. So start from where you're at—maybe it's just cooking one dish a day, or one a month for that matter. Just start.
What do you like to cook at home?
I like cooking simple, traditional dishes from different cuisines, including French, Italian, and Asian. The success of classic recipes often relies on a simple, brilliant technique and a few high-quality ingredients. These days, there are so many options and so much information available to us that it can be overwhelming. Cooking simple, delicious things helps me decompress.
What's one of your favorite skills or shortcuts in the kitchen?
Cooking items on the stovetop that are traditionally just thrown in the oven, and then finishing them in the oven. The end result is a well-cooked product that is done in half the time. Another trick is to freeze or refrigerate onions for 30 minutes before chopping to prevent tears; the cold slows down the production of sulfenic acid, which is what makes you cry.
You have three young kids. How do you get them to eat their vegetables?
I give them options, and I let them be. I like them to taste vegetables simply prepared first, and, if they don't like them, then I'm willing to dress them up—like adding maple syrup to Brussels sprouts. Sometimes we have to remind them to try something on their plate, or tell them they can't have cookies for breakfast, but on some mornings, they do get that whipped cream on a waffle, because everybody likes a treat!
Jeremy Rock Smith, Kripalu faculty and a graduate of the Culinary Institute of America, began his career in classical French cuisine.
Full Bio and Programs