The Future of Yoga Education: A Q&A with Micah Mortali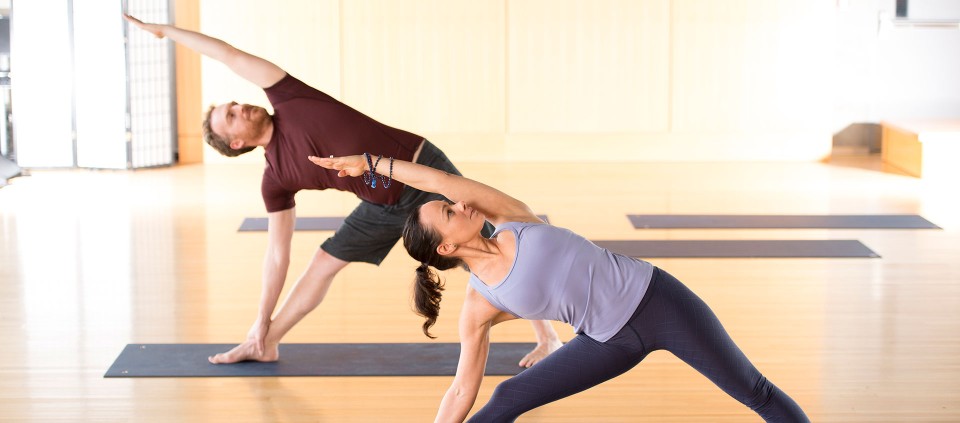 An update from Micah Mortali, Director of Outdoor Education and Programming and founder of the Kripalu School of Mindful Outdoor Leadership, on our new 1000-Hour Yoga Teacher Training.
What was the impetus for establishing Kripalu's 1000-hour training?
The 1000-Hour Yoga Teacher Training is part of Kripalu's five-year strategy to serve "deepeners"—in the School's case, yoga teachers. Our vision for this training was to establish field leadership in order to help strengthen and move forward the profession of yoga teaching. We are doing this by offering advanced trainings to 500-hour teachers who want to broaden the scope of their knowledge and experience.
This training incorporates modules from various traditions. How do they complement Kripalu Yoga?
Kripalu Yoga is known for being inclusive and open to a variety of different views. Our students can sample many different perspectives on yoga, not just Kripalu's, because we know that yoga is a diverse and expansive topic. Our training is uniquely multifaceted, and based on the liberal arts education model; students are exposed to various schools of yogic thought and practice.
Kripalu is also in a unique position because we are a well-known destination for yogis of all backgrounds to study, and so many wonderful teachers from different traditions already come here. The 1000-hour trainings keep building on our reputation and cement the relationships we've already established with these teachers.
What are some of the focused areas of study covered in the 1000-hour that a 500-hour teacher wouldn't necessarily be trained in?
Our 1000-hour curriculum is quite rich. We offer trauma-sensitive yoga, Yin Yoga, yoga for seniors, a Sanskrit immersion, and so much more. Our faculty is comprised of master teachers such as Rodney Yee and Colleen Saidman Yee, Rolf Gates, Shiva Rea, and Elena Brower, who bring to the classroom their wisdom, passion, and unique expertise. You'd be hard pressed to find these topics and teachers together in one training anywhere else.
What do you feel a 1000-hour yoga teacher can offer their students and clients in terms of breadth and depth?
Students enrolled in the 1000-hour training can specialize in different aspects of yoga that address different populations and explore various themes within the yoga tradition. Because they are given a diverse, inclusive experience, our graduates emerge with a sense of the vastness of yoga, and an ability to translate that vastness to both beginner and advanced students.This October 3–6, during Kripalu's 26th Annual Yoga Teachers Conference, we will graduate our first cohort of 1000-hour yoga teachers! This is a momentous occasion and one we look forward to celebrating with a resounding "om."
How are the Kripalu Schools shaping the future of yoga-based education?
We are always looking to up-level the quality of our programming. By that, we mean staying open to students' feedback and constantly evaluating and upgrading our offerings to best reflect the needs and interests of our students. This has influenced how we have shaped the curriculum of the 1000-hour training.
We are also looking to integrate more evidence-based information into our content—more yoga research, more science—which we believe is absolutely necessary as we move ahead. Our Kripalu Yoga in the Schools training is great example of a 1000-hour module with a curriculum that's based on research.
Fundamentally, yoga is the quest for truth, and we are dedicated to continuing that pursuit. We believe that yoga is a practice that can look at itself from multiple perspectives. All the traditions have so much to offer. We want to set an example by highlighting how each tradition holds a unique view that is a vital part of the whole.
Find out more about Kripalu's 1000-hour yoga teacher training.
© Kripalu Center for Yoga & Health. All rights reserved. To request permission to reprint, please e-mail editor@kripalu.org.