Morning Practices from the Kripalu Schools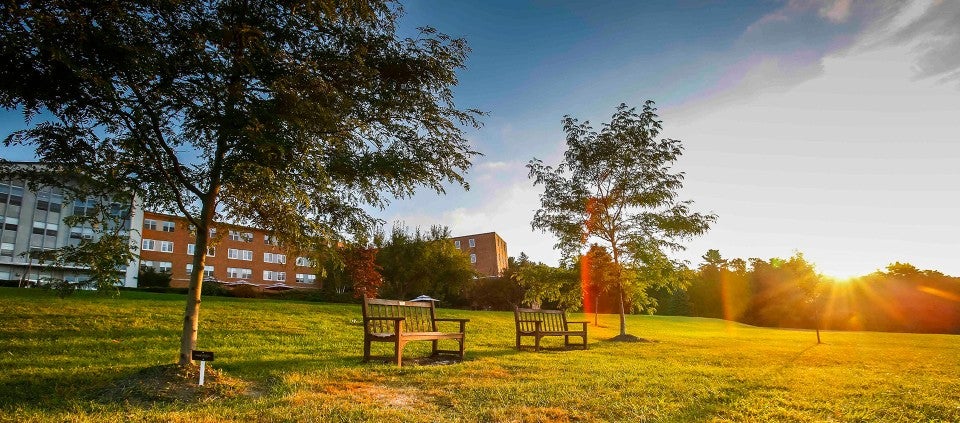 We asked the heads of our four Schools to share their morning routines. Their practices are unique yet share common intentions and elements—and they all offer inspiration for building new habits to start your day.
Micah Mortali, Dean of the Kripalu School of Mindful Outdoor Leadership
My morning routine has changed a lot since I got married and had kids. The main change is that my practice is not as consistent as it was at earlier times in my life. Because of late-night writing for graduate school, sick kids, and other life happenings, I have evolved a variety of morning routines to suit the reality of what life looks like in my household on any given day. Here are some of my morning practices:
A 30-minute intermediate Kripalu Yoga practice, including the six movements of the spine; Dirgha, Ujjayi, Kapalabhati, and Bhastrika pranayama (all with kumbhakas and bandhas), followed by a few rounds of Sun Salutation
Roll around on the floor, rub my eyes, and tell myself, I can do today
25 push-ups, 50 crunches, 10 pull-ups, three letting-go breaths
Coffee meditation: Boil water, grind beans, pour water into French press, wait two minutes, pour coffee, pour coconut creamer. Mindfully drink coffee until everyone wakes up and bedlam ensues.
10- to 15-minute sit spot or nature meditation practice in the backyard. Take coffee outside and watch the day begin. Be aware of any movement on the land. Feel my connection to the generative forces of the living earth.
Of course, doing any intentional practice to start the day makes a huge difference in how I feel. I head out into my day already having done something to take care of myself, to strengthen myself, and to establish the seat of the Witness. I enjoy the variety of routines that family life has given me.
Erin Casperson, Dean of the Kripalu School of Ayurveda
The Ayurvedic daily routine, known as dinacharya, is very morning heavy. When I was first studying Ayurveda at Kripalu 10 years ago, I was, like, Do I have to quit my job just to take care of myself? The answer was ultimately no—and, inevitably, yes. I did leave that job eight years ago to come to work at Kripalu, but I have worked full-time for all these years and have still found a way to maintain a morning routine.
I have a few non-negotiables in the morning. They are simple and portable. Sense care comes first: I start with a few spritzes of rose water in my eyes and face. This cools and refreshes my eyes and opens up my olfactory sense.
Each morning before brushing my teeth, I scrape my tongue. During sleep, our bodies cleanse the organ systems, and the tongue is the top of the gastrointestinal system. Just like your teeth get furry, so does your tongue, and brushing doesn't do the trick. Using a tongue scraper takes about five to seven swipes and 15 seconds.
Next on to the hot water ritual. I start cooking my water before I do sense care, and I drink about 16 ounces of hot, cooked water each morning. This assists the body's work of detoxing during sleep and helps to get my bowels moving. If you are a coffee drinker, be sure to drink some water before the coffee, so you can hydrate before dehydrating.
Finally, I always have some sort of practice to center myself prior to a day in the office or teaching. This changes for me according to my commute: Some days I have a five-minute commute, and others a 75-minute commute. But I always do a seated meditation practice and some movement. The movement might be walking the dog, hiking in the woods, or yoga. For me, it's about what my body needs, the season, and how much time I have. Like many of you, I have a busy life and am doing the best I can, but if I don't meditate, my day does not go as well. Meditation reminds me to slow down, and that I am not just the job or body. It reminds me that everything changes, and that I am not my thoughts.
Cristie Newhart, Fmr. Dean of the Kripalu School of Yoga
My morning routine is always evolving. I love incorporating new interests, and things I've learned in classes or from other teachers. Even with the addition of new practices, though, there are some things that feel essential. I like to drink warm water as soon as I can when I wake up, and I do my best to avoid social media and my computer until I've spent some time with myself and with Spirit. I think of meditation as communion, a time to connect. I can't imagine trying to live this life alone, without the help of all of humankind's unseen friends. If I don't have time for a fuller asana practice, I like to do some movement with breath, perhaps something as simple as joint-opening and joint-lubricating movements. Some days, I might need to feel more power, more heat. On those days, a few rounds of Sun Salutations are the best.
When I have more time, I love to sink into asana. Recently, I found a short strength-building flow in a yoga magazine. I've enhanced it to create a full practice, and I love watching how I progress. I've found over the years that the length of time you practice is secondary to the level of focus you bring to both the external aspect of the posture and your inner landscapes. This, to me, is the beauty of yoga, and its greatest gift to my life: the continued strengthening of my ability to be present with an open heart.
Of course, like everyone, I have days when I want to fly out the door and get busy with tasks and meetings. On those days, the most potent and powerful thing I can do for myself is to pause, stand, and look out my window. I place one hand on my heart and the other on my forehead, visualize connecting heart to prefrontal cortex, and name all that I love and appreciate, from the simplest things—the crow I see on a tree, my car that runs well—to all my dear friends and loved ones. I appreciate the lives of poets, artists, presidents, and holy figures. I continue listing everything that comes through my awareness until feelings of appreciation and well-being swell up inside. I give myself a few moments to rest in these feelings. Now I'm ready to live into the new day.
Mary Northey, Dean of the Kripalu School of Integrative Yoga Therapy
My daily practice begins at 5:30 am. I drink eight ounces of warm water, followed by a 30-minute coffee meditation. I notice the warmth in my hands and the anticipation in my mind prior to the first sip. I drink slowly, in silence.
My meditation then moves to my home yoga studio, where my partner and I meet for a practice together. We begin by sounding a Tibetan singing bowl, followed by 15 minutes of vipassana meditation. The meditation is a way to reset my mind each morning. I feel I move into the day a little more awake. We complete our meditation with a mantra; we chant the same mantra for a month and then select a new one for the following month. This month we are chanting Yoga Sutras II.30 and II.32 (yamas and niyamas).
Then we move on to asana, pranayama, and finally Savasana. My asana practice has become gentler in the last five years. I've been using a wall sling for asana—I love the support for Downward Dog, backbends, and inversions.
When time allows, I continue my morning practice in a warm salt-water bath, followed by abhyanga. Then I'm ready to greet 24 brand-new hours!
Learn more about the Kripalu Schools.
© Kripalu Center for Yoga & Health. All rights reserved. To request permission to reprint, please email editor@kripalu.org.