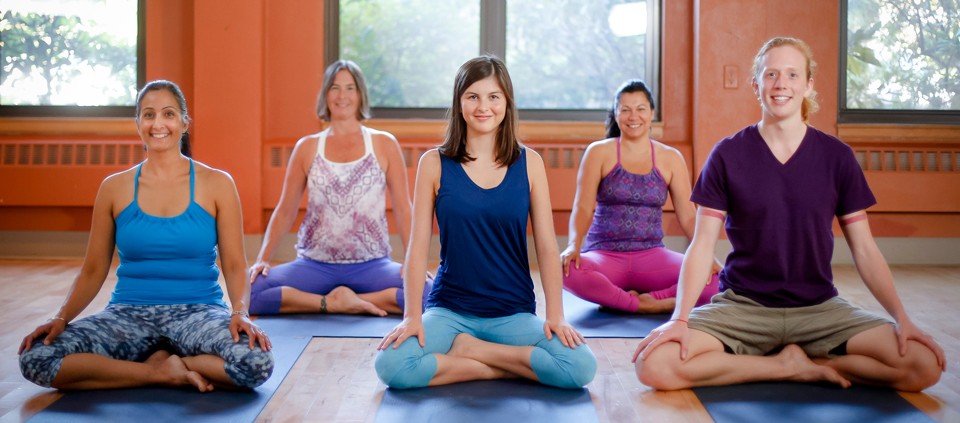 What's New in the Kripalu Schools
Ready to get back to yoga school—or enroll for the first time? This fall and into 2018, the Kripalu Schools launches a series of exciting curriculum enhancements—including a fresh take on our foundational 200-hour yoga teacher training (YTT); a new, more accessible format for YTT; and continuing education for Ayurvedic practitioners. Plus, the 1000-hour training is now offered in two distinct tracks, each with rich and diverse programming. Here are all the updates.
New 1000-hour tracks: Yoga teachers pursuing their 1000-hour certification at Kripalu can now choose between two tracks: The Teacher Within the Kripalu Tradition or The Well-Rounded Teacher. The first option is designed for those who feel a strong connection with the Kripalu tradition and lineage, and are led by Kripalu-trained teachers and faculty, including Sudha Carolyn Lundeen, Brahmani Liebman and Jashoda Edmunds, Yoganand Michael Carroll, and more. The Well-Rounded teacher track offers a "liberal arts style" take on advanced education, with a variety of programs taught by both Kripalu faculty and frequent Kripalu presenters, such as Shiva Rea, Judith Hanson Lasater, David Emerson and Jenn Turner, and many others. Find out more.
Weekends-only 200-Hour YTT: Kripalu offers 200-hour training in a weekends-only format. Participants get the same in-depth, immersive experience—but don't have to leave their jobs or families for a full month or for two 12-day sessions. Find out more.
200-Hour Kripalu Vinyasa YTT: Vinyasa yoga is one of the most popular forms of hatha yoga practiced today. Both exhilaratingly physical and deeply internal, Kripalu Vinyasa is a unique approach to this sought-after practice, and the next level in the evolution of Kripalu Yoga. Built on clear, intelligent sequencing and rooted in compassionate self-observation, the new 200-Hour Kripalu Vinyasa Teacher Training prepares teachers to lead powerful vinyasa classes rooted in classic Kripalu methodology. Find out more.
Continuing education for School of Ayurveda alumni: As part of its commitment to education and personal empowerment, the Kripalu School of Ayurveda has created a series of PACE (Professional Ayurvedic Continuing Education) programs designed for the Ayurvedic Health Counselor and Ayurvedic practitioner. Course topics include women's health, cardiovascular disease, immunity and chronic disease, geriatric care, and herbology. Upcoming trainings: An Ayurvedic Approach to Tending the Mind, with Partap Chauhan, August 12–17, and Balancing the Nervous System with Ayurveda, with Keshav Chauhan, November 4–9.
Kripalu's 27th Annual Yoga Teachers Conference, October 2–5: Teachers from all traditions can choose workshops and clinics to expand their knowledge, skills, and understanding of the field. Find out more and browse the workshop schedule.
Kripalu offers Ayurvedic Healing Arts treatments, professional trainings, and programs for people at all levels of experience.
Explore